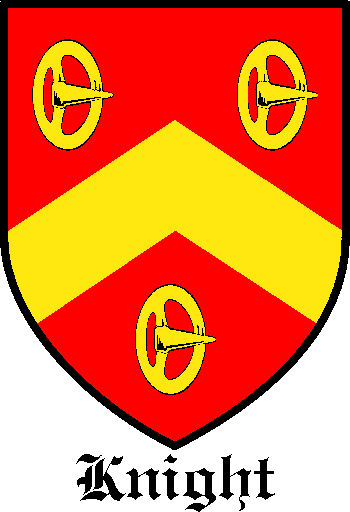 Get this crest printed on...
Knight Family History
This is a medieval status name from the Olde English pre 7th Century "criht", meaning boy, youth or serving lad, later extended to mean a tenant bound to serve his lord as a mounted soldier and therefore a man of some importance and substance. Later still, with the changes in the social structure of medieval England, the term "knight", (Middle English "knyghte") meant an honourable estate conferred by the king on men of noble birth who had served him well. The "Knights" of today, however, are far more likely to be descended from a servant in a knight's household or from someone who played the part of a knight in a medieval pageant or won the title in some contest of skill...