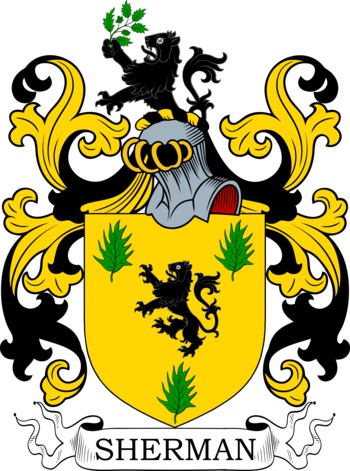 Get this crest printed on...
Sherman Family History
Recorded in the spellings of Shearman, Sherman, Sharman and Shurman, this famous surname is English. It was originally an occupational surname for a cloth-finisher, one who trimmed the surface of the finest cloth with shears to remove any excess nap. The Sherman of the city of York in the 14th century, formed one of the most ancient of all guilds, to which only the most highly skilled would be accepted as members. The derivation is from the pre 7th century Olde English "schere", meaning shears or scissors, plus "man(n)", which in this context is a status suffix implying the person in charge.